The Alpha Cargo vs The Higgs Cargo
What's the difference and which bike is better for you?
Size Matters!
Our goal during the design phase of the Higgs Cargo was to take everything we loved about the Alpha Cargo and make it more compact. What followed was a bike that was just as functional as the Alpha Cargo, and more accessible for shorter riders. While the Alpha Cargo works best for riders 5'8" and up, the Higgs Cargo comfortably fits riders 5'3" and up. Both The Alpha Cargo and The Higgs Cargo are passenger-capable, gear-hauling machines ready for everything you throw their way. We've outlined some key highlights of both models below to help you compare and contrast each model.
Frame
The defining feature of The Higgs Cargo is its low frame. This allows for easy mounting and dismounting, making it accessible to a broader range of riders, especially those with mobility challenges or who prefer a lower step-over height. On the other hand, The Alpha Cargo comes with a higher frame, which can be advantageous for taller riders.
The Higgs Cargo
The Alpha Cargo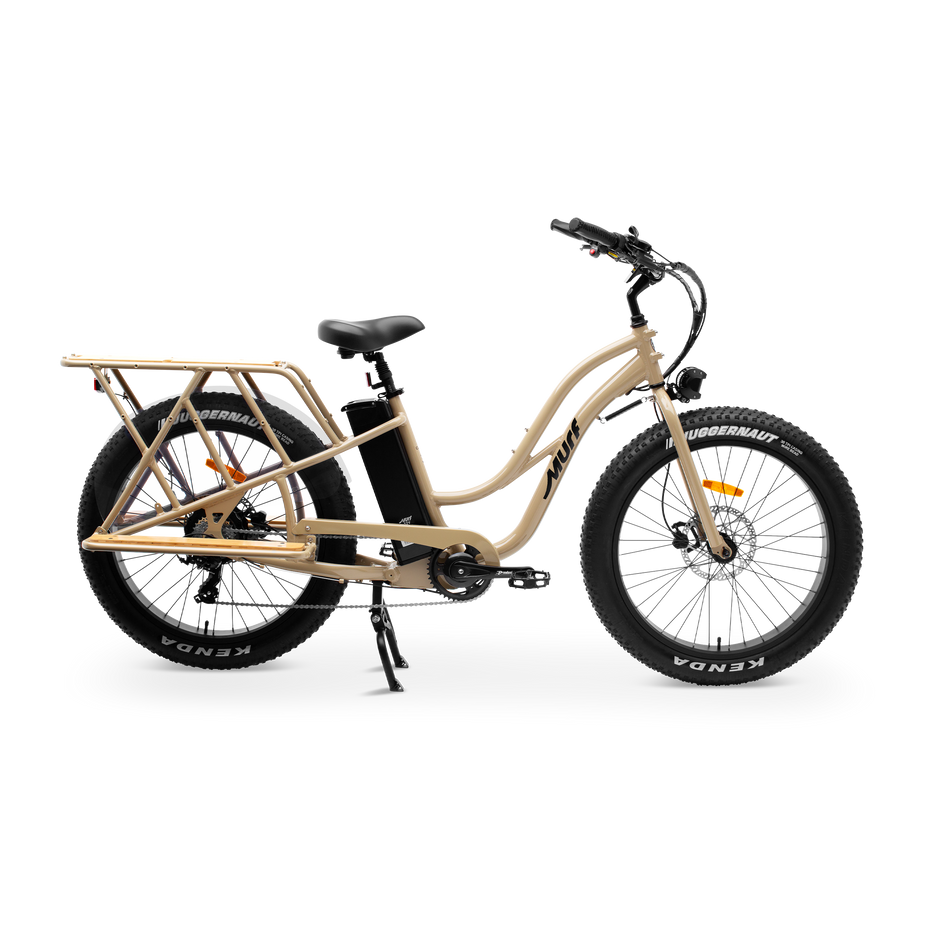 Handlebars
Comfort and riding position are important things to consider about any bike, and your handlebars play a large role in both. The Higgs Cargo comes equipped with BMX style bars which offer the rider a relaxed, straight-backed riding posture. In comparison, the Alpha Cargo comes fitted with swooped beach cruiser handlebars. These "swept-back" bars promote a more laid-back posture, which is a hallmark of beach cruisers. Both options have been handpicked to deliver maximum riding comfort. Use the tabs on the right to see what both handlebar styles look like.
The Higgs Cargo
The Alpha Cargo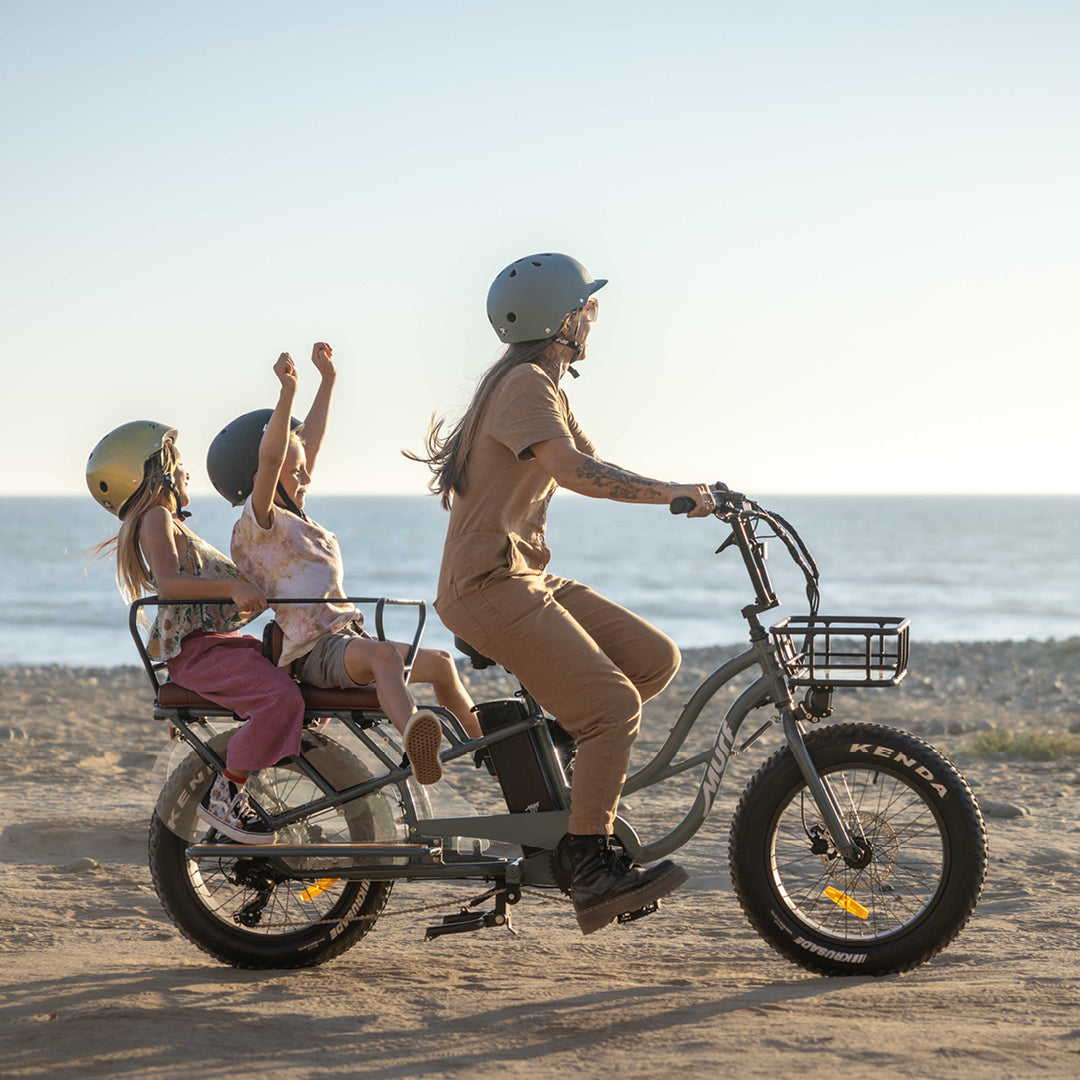 CENTER OF GRAVITY
The Higgs Cargo frame offers a lower center of gravity. This amounts to increased stability and control, enhanced safety, and easy handling, especially when carrying cargo or passengers.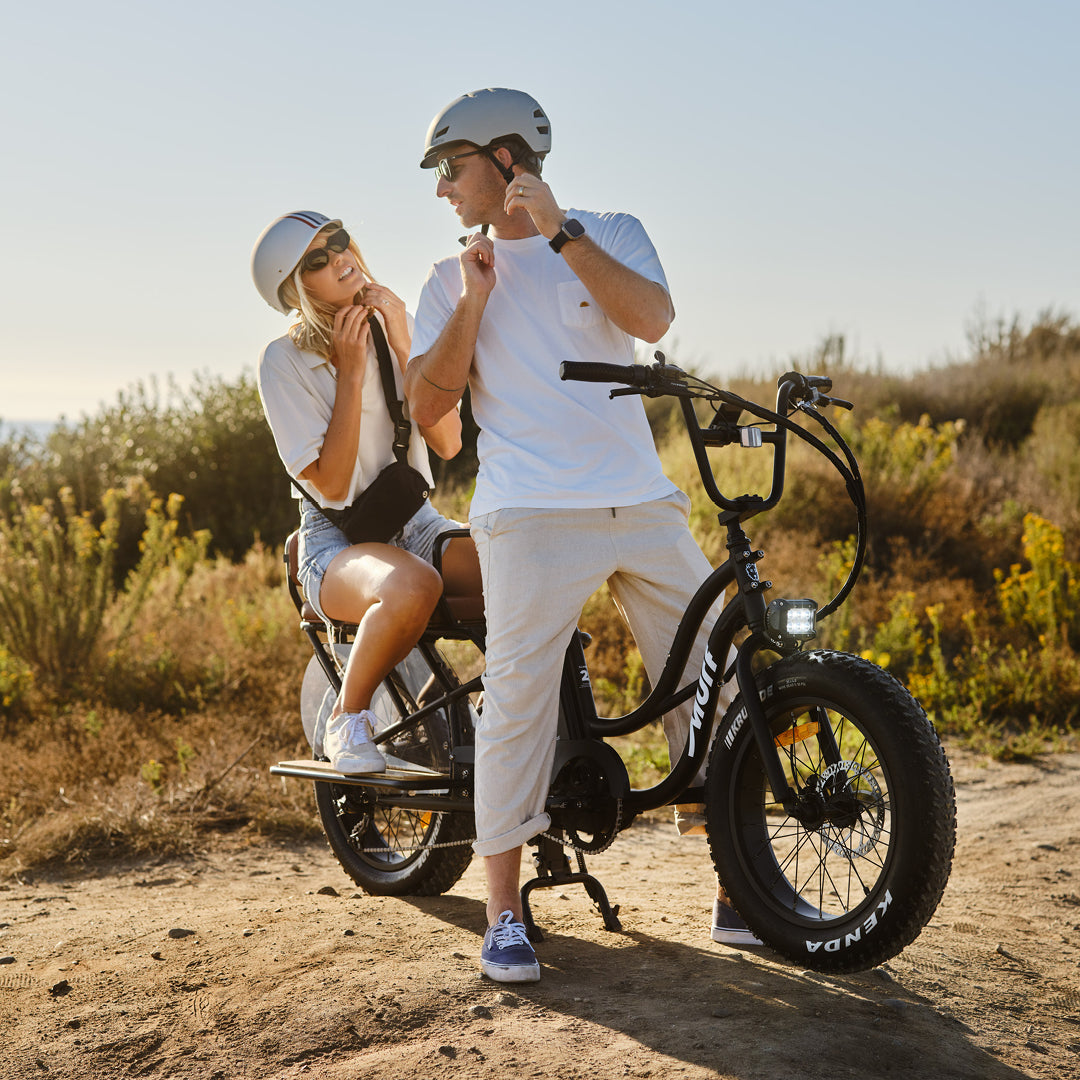 IDENTICAL CARGO AREAS
Both The Higgs Cargo and The Alpha Cargo share the same rear cargo area. While the Higgs Cargo may be more compact, you can rest assured that you will still have ample space to carry your passengers and gear. Additionally, all cargo accessories that work with The Alpha Cargo will also work with The Higgs Cargo.