PRE-ORDER for early May delivery
The Higgs Step-Through is the perfect electric bike for shorter riders

Classic Style.
Comfortable Ride.

The newest member in the Murf lineup of electric bikes is the Higgs Step-Through. Our goal during the design phase was to create the best electric bike for short riders. We started with our Mini Murf frame and adjusted the top bar to make it super easy to get on and off for our most vertically challenged friends. We also lowered the seat post by more than 3 inches so that riders with shorter inseams can comfortably reach their feet to the ground while at a stop. The result of these changes is a high quality electric bike that is fast, fun, and easy to ride.
It's not just for shorter riders.

The Higgs Step-Through can be adjusted to fit riders from 4'11" tall all the way to 6'4" tall. Use the tabs on the right to see how riders of different heights look on the Higgs Step-Through. We think this might just be the best electric bike for women, men, and young adults.
- Tyler is 6 feet 3 inches tall
- Kiara is 5 feet 1 inches tall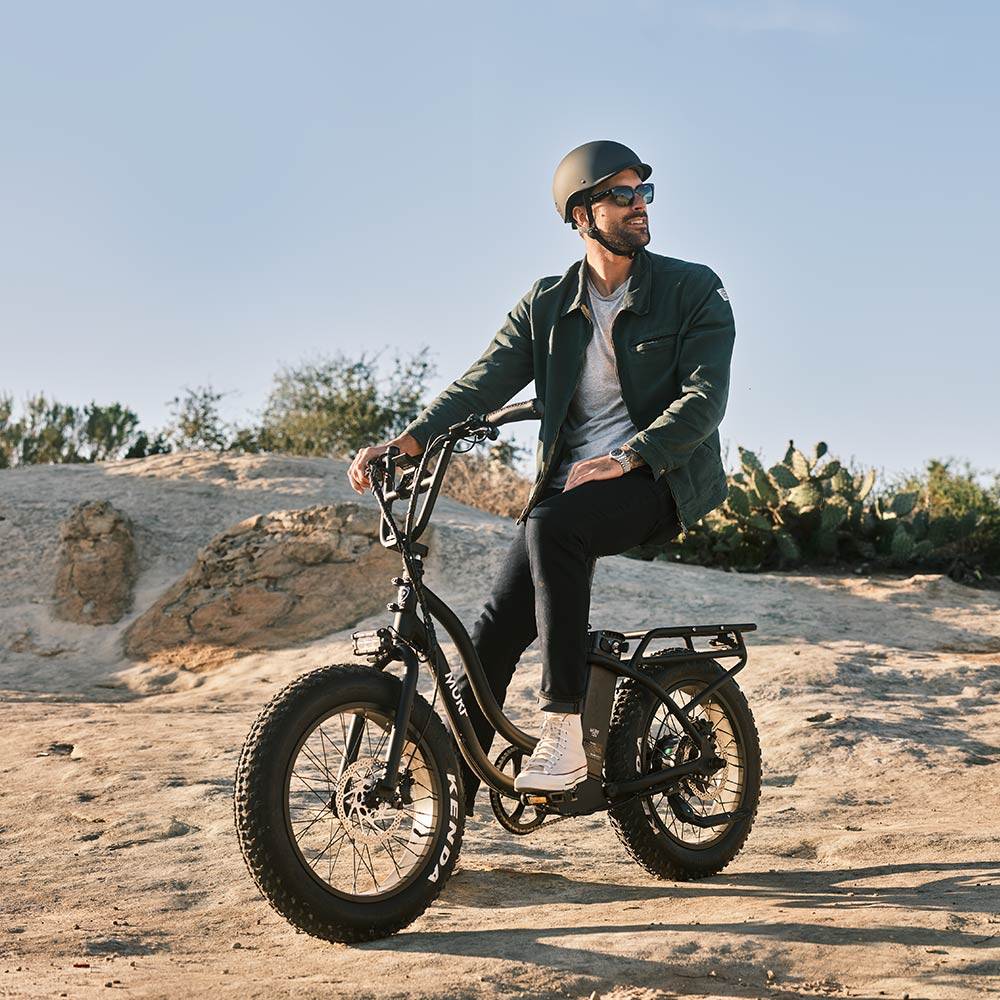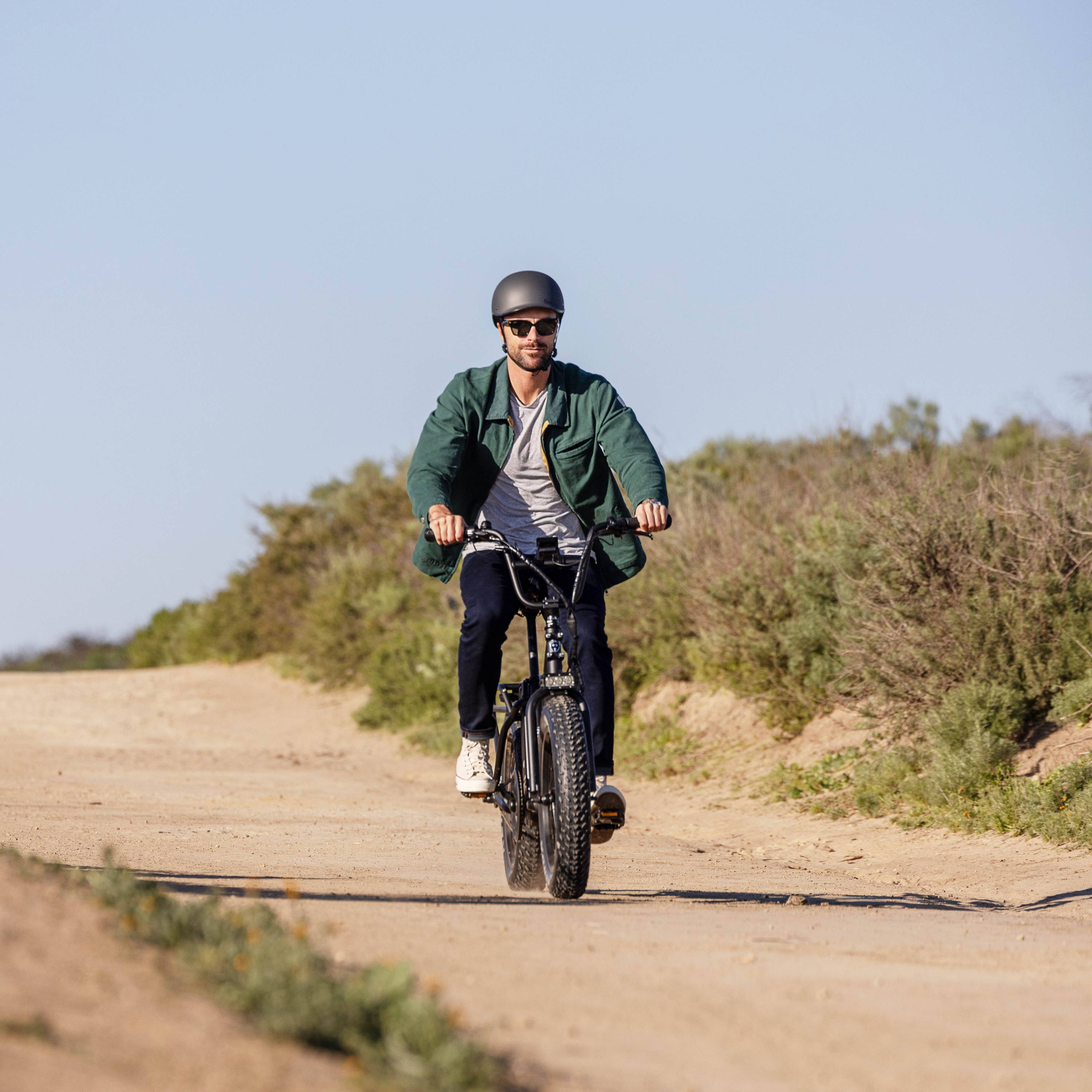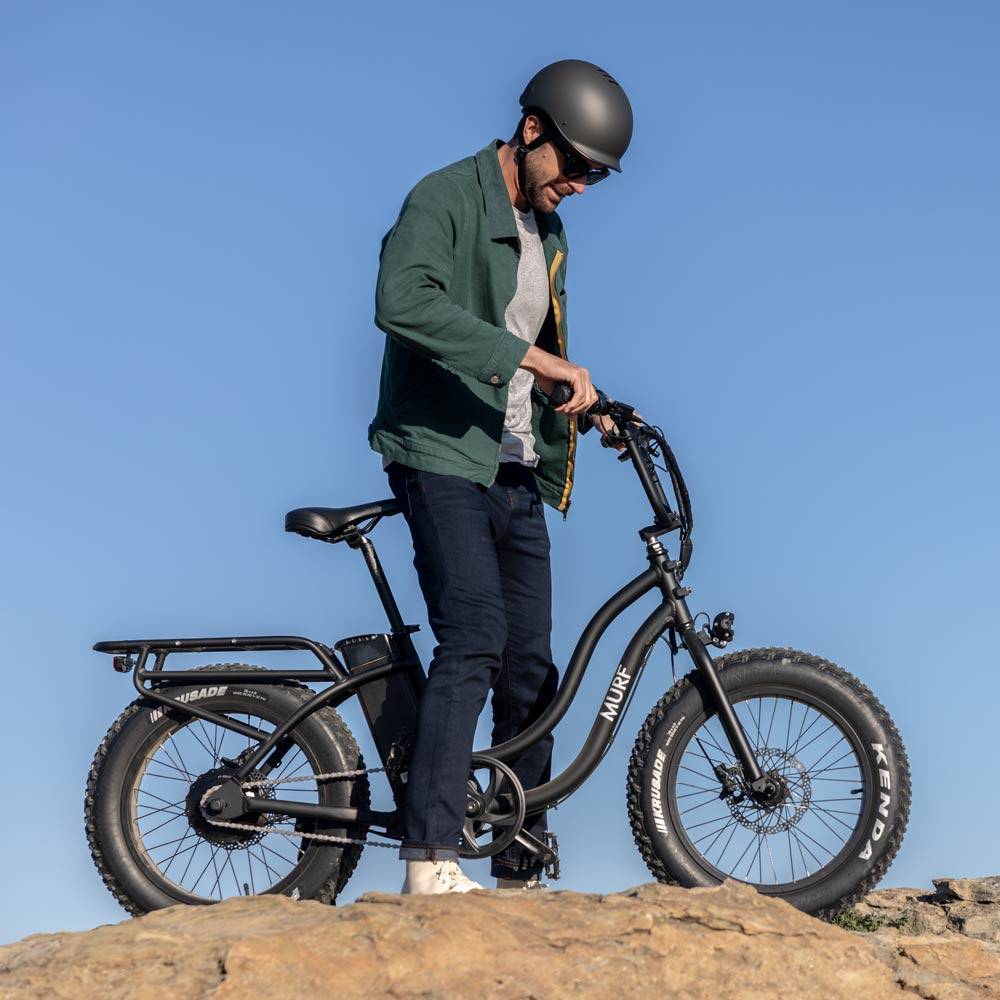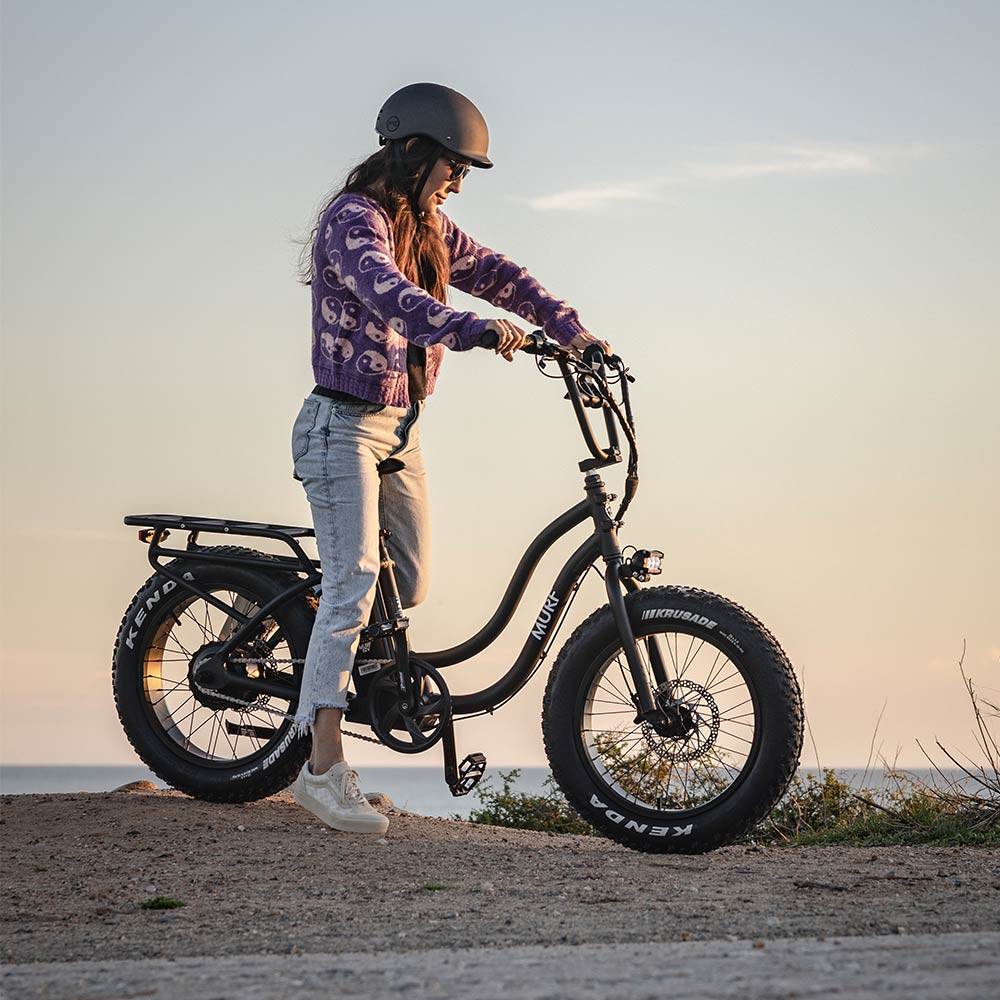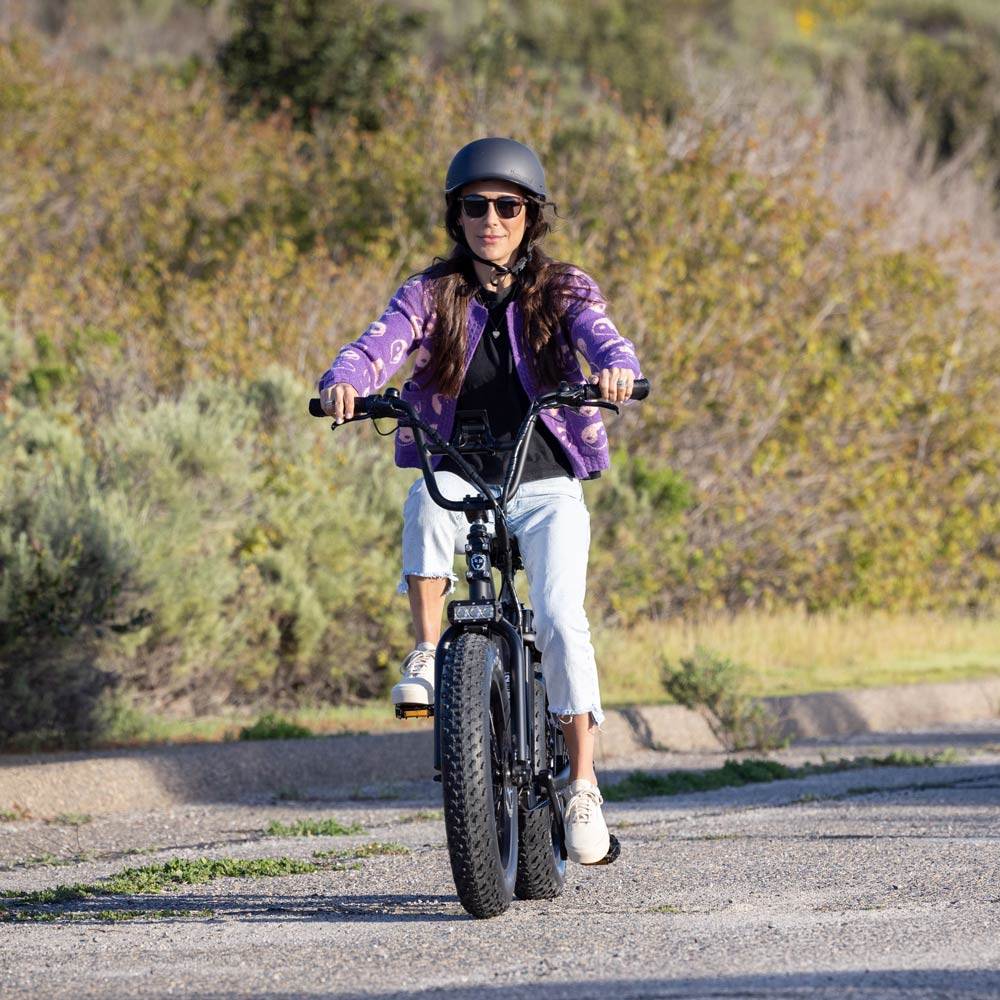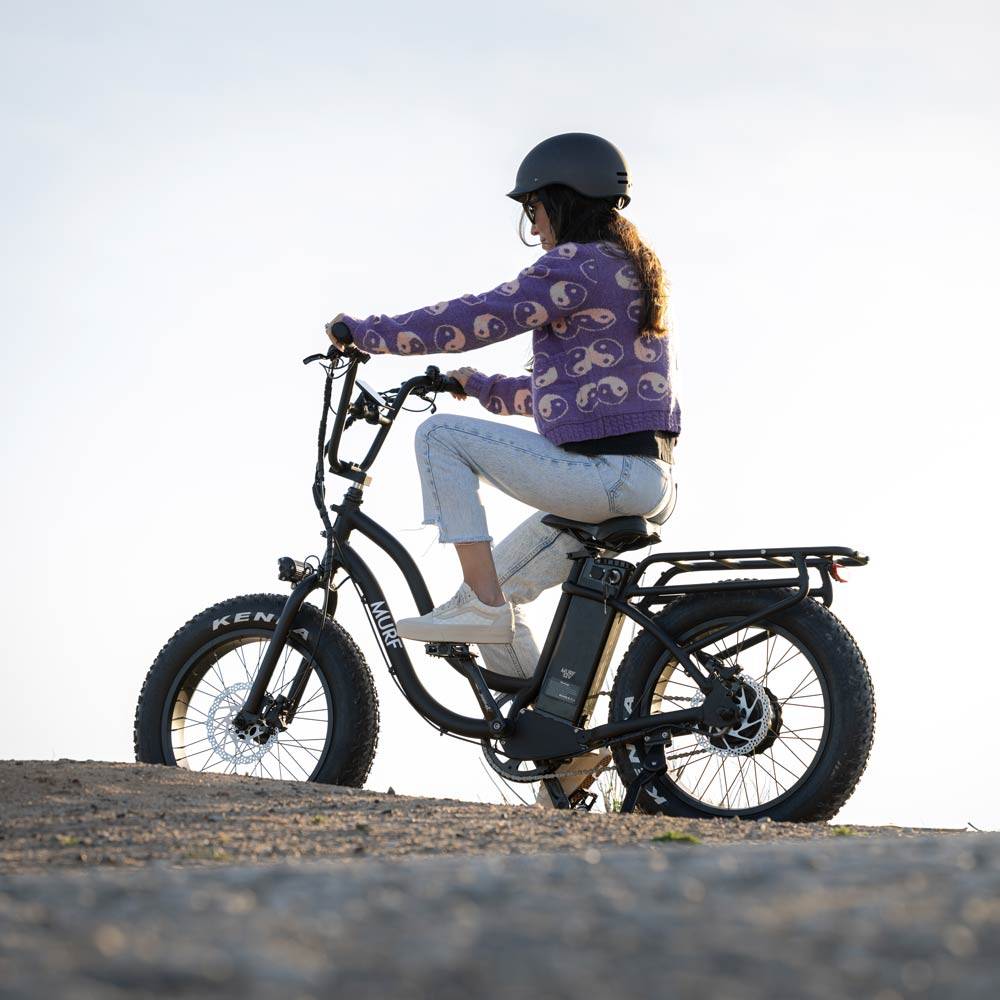 Super bright
off-road style headlight

This ruggedly good looking headlight packs a serious punch. Effortlessly light up the ground in front of you on your ride home after catching an epic sunset.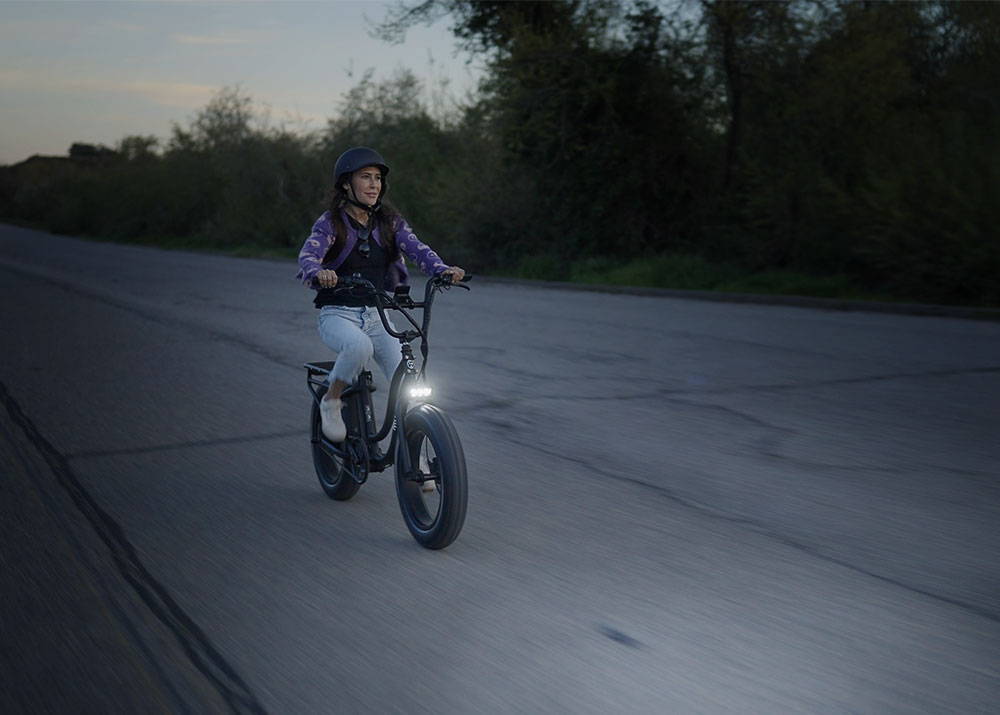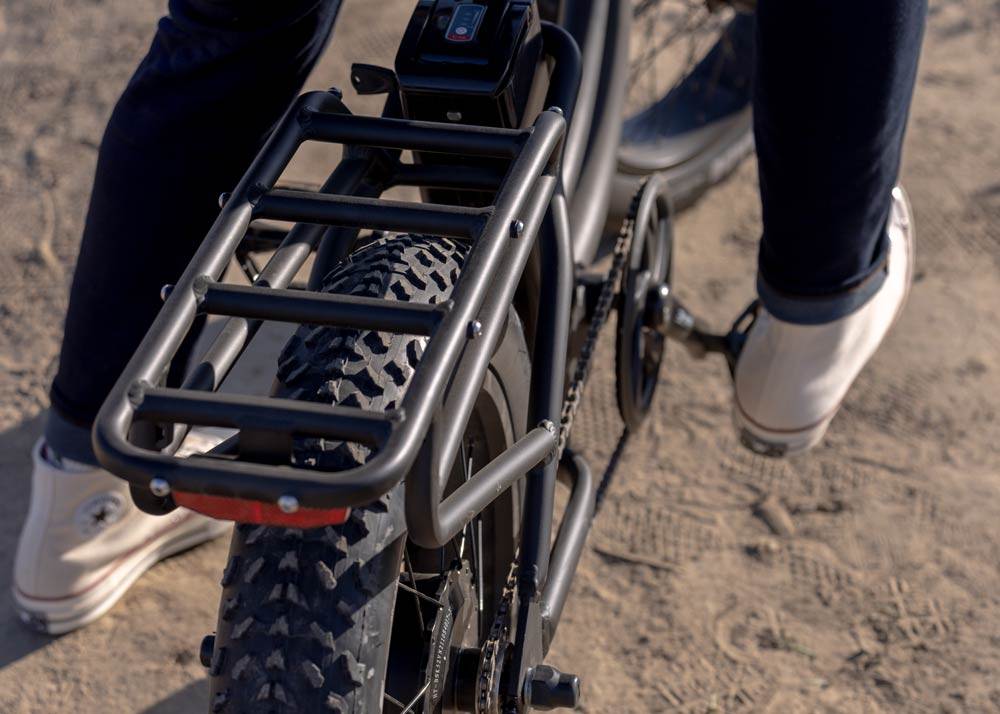 Rugged rear rack
built in to the frame

Riding is fun on its own, but when you add utility into the mix it takes the expereince to a whole new level. The built in rear rack on the Higgs Step-Through was designed to attach surf racks, baskets, panniers, and almost anything else you can think of. We've also included multiple threaded holes on the rack that can be used for future Murf accessories or maybe something you come up with on your own.
Being able to see all of your Murf's essential stats is crucial. This upgraded display screen will keep all relevant information right in front of your face. Track your speed, battery level, power output, and other important metrics.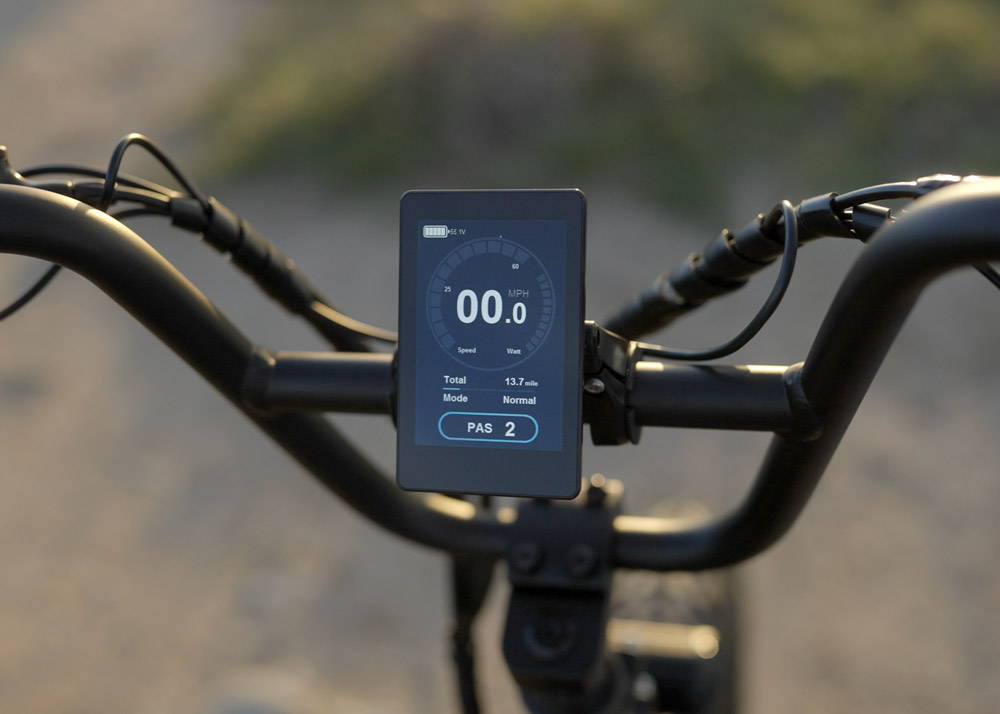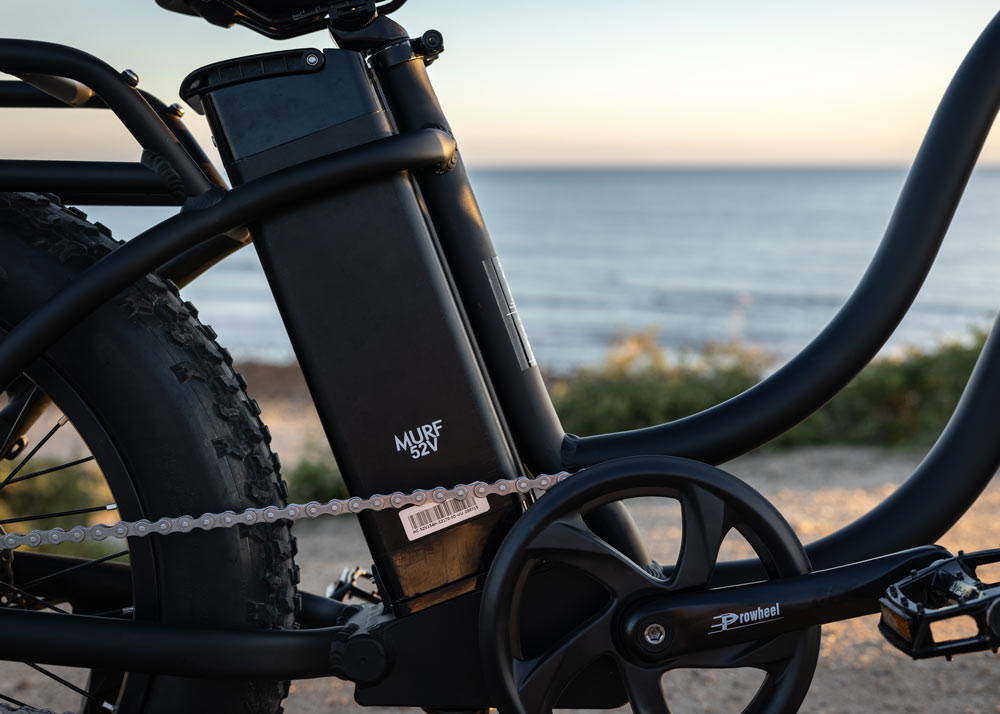 If we could only give one piece of electric bike buying advice, it would be to buy a bike with a 52 volt battery. Higher voltage batteries are able to deliver the same amount of power while using less current. This equates to less heat being generated within the system, increased efficiency, and a longer lifespan. Murf uses high quality, name brand, lithium-ion cells in all of our battery packs.
| | | |
| --- | --- | --- |
| Item | | Value |
| | | |
| | | |
| | | |
| | | |
| | | Yes, While in class 2 mode |
| | | Integrated super bright LED |
| | | |
| | | |
| | | |
| | | |
| | | |
| | | |
| | | 2 or 3. User selectable/changeable |
| | | |
| | | |