Murf Experience
Style meets performance with premium features and superior comfort
UNLEASH POWER
NO MORE UPHILL BATTLES
A 52V battery will deliver stronger acceleration and better climbing capabilities than a 48v battery. Riders will experience faster speeds and better performance, especially in challenging terrains.
SMOOTH & RELIABLE
WE BREAK FOR YOU
Hydraulic brakes offer smoother, more precise, and stronger braking power then cable brakes. All Murf bikes feature high quality hydraulic brakes for enhanced safety.
MORE SPEED
CRUISE AT YOUR OWN SPEED
Most Murf e-bikes allow riders to easily switch between class 2 and 3 modes for maximum pedal assist speed. Choose class 2 when you want the convenience of a throttle and class 3 when you want the thrill of maximum speed. Cargo bikes are only class 2, so be sure to check out the specs of each bike.
ILLUMINATE YOUR PATH
LIGHT UP THE NIGHT
Our super bright off-road style headlights are either 3 high power LEDs delivering 720 lumens or 6 high power LEDs delivering 1440 lumens depending on the model…for any model, that's a lot.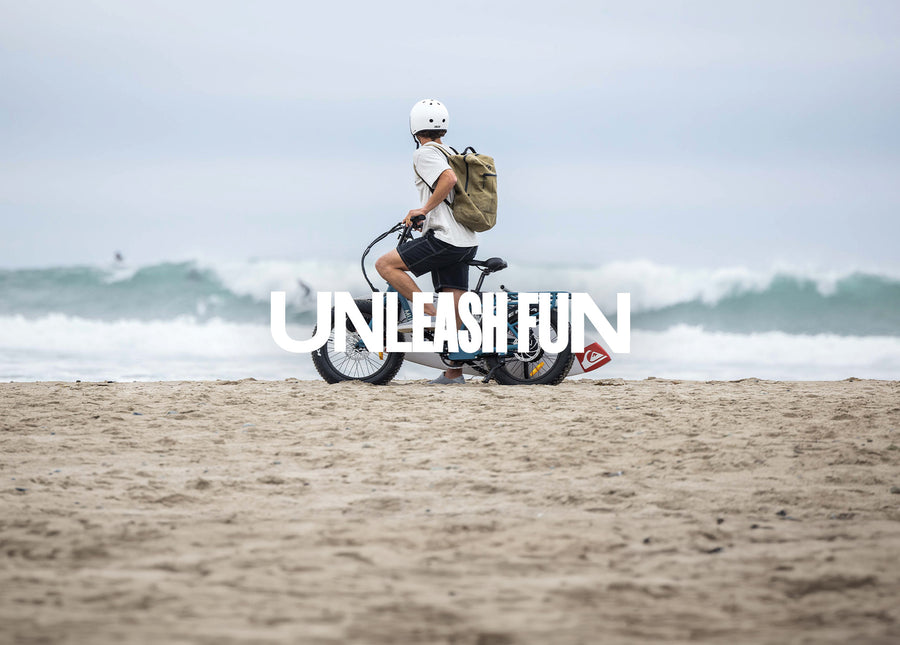 HERE TO HELP
KEEP YOU ON THE ROAD
What if something happens to my bike? We hear it everyday and not every e-bike company is built to support you.At Murf, rider support is core to our business and why we offer an industry leading 2 year warranty on all e-bikes. The Murf network of 70+ certified service providers and dealers grows everyday. We build our bikes to stay on the road but available whenever you need us. Call or email us anytime.